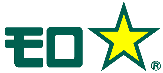 TATAMI, TATAMI MATS, JAPANESE CARPET, SAMURAI CARPET, TATAMISER


Welcome to Morohoshi Tatami-maker
[Japanese] [English]
Information about TATAMI and international shipping from JAPAN.
---
This is "tatami-ya".
We have traditional Japanese tatami mats and new types of colorful tatami mats.
Tatami is the floor covering in a traditional Japanese room.
Traditional tatami is made of tightly woven rice straw and covered with woven rush grass.
The edges of two sides are bound with cloth. It is called "tatami beri".
A new tatami mat has a fresh smell.
---



Products

Tatami
Traditional natural color tatami mats.
Tatamiser
New types of tatami mats.
This is "Tatamiser".
It is made of dyed rush grass.
Coaster
Rush grasses coasters.
There are nine colors.
The coaster is made of dyed rush grasses.

---

Tatami Story
Tatami Maintenance

---

Our Shop

Morohoshi Tatami-maker Ltd.

13-10, Zushi 7-chome, Zushi-shi, Kanagawa
249-0006 JAPAN